Visit Armenia every day from your home or office with this Spectacular Armenia 2010 Calendar. - $20.00 US
Front Cover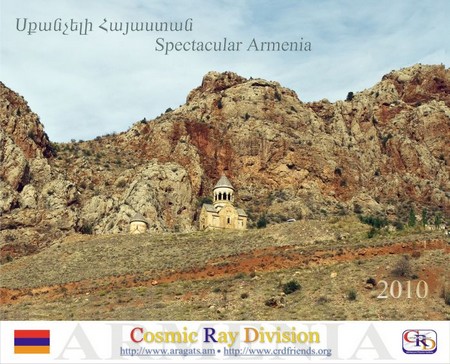 Back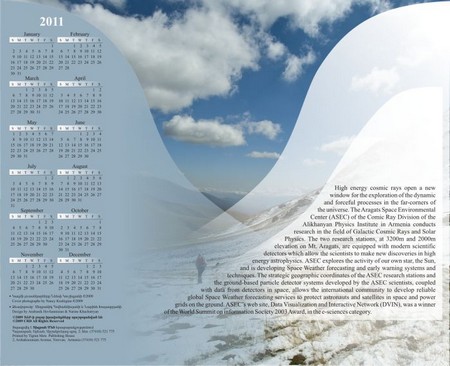 Printed in Armenia

Armenian Miniatures Gift Bags made in Armenia.
A. Armenian letters - 11.5 x 8.5 x 3.5 in
B. Wine bag - 14 x 5 x 5 in
C. Armenian costumes - 6 x 4 x 2 in
D. Peacock - 6 x 4 x 2 in
Package of (A + B + C + D) - $20.00 US
Package of (B + B + C + D) - $20.00 US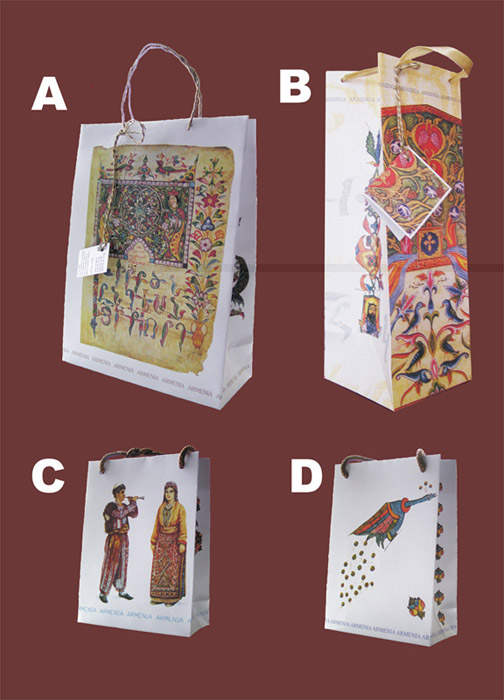 Republic of Armenia Stamp Booklet, first day issue. - $35.00 US
Commemorating 60 years of Cosmic Ray research in Armenia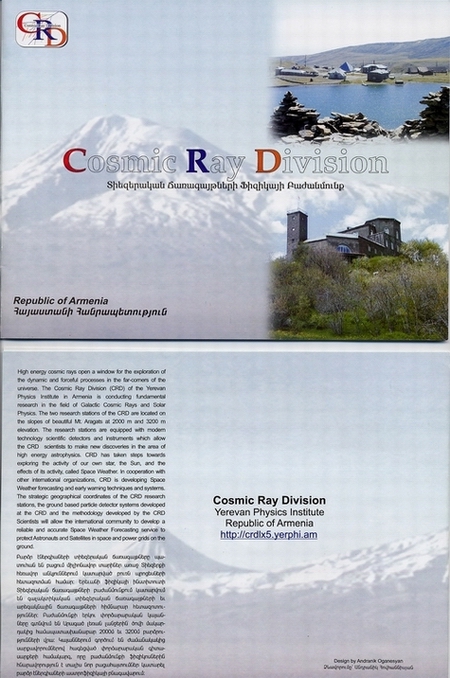 Inside the cover...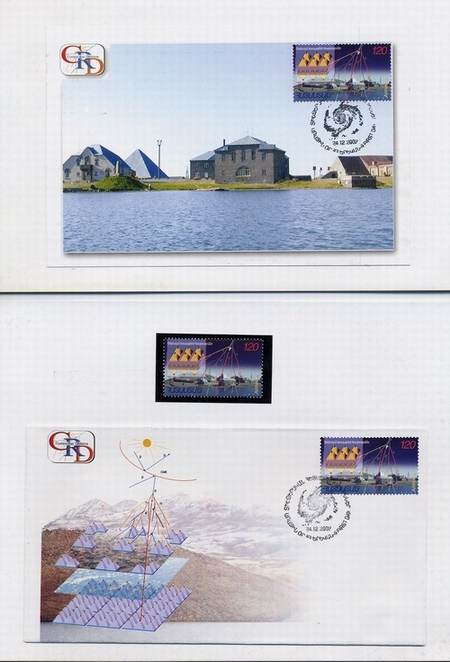 Packet of 4 Postcards featuring Ararat and Aragats Mountains. - $5.00 US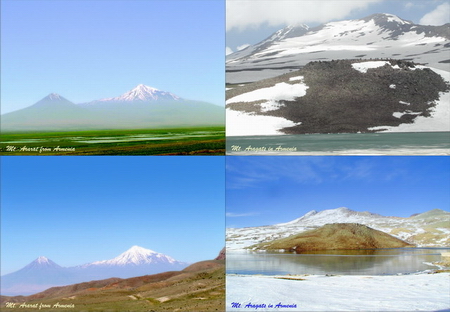 Photographs by Andranik Oganessyan. Printed in Armenia

Proceeds from the merchandise sale support the scientific research of the CRD.
Please place your order by downloading the ORDER FORM, filling it out and sending it to us with your check or money order.
$50US minimum order limit. The prices include the cost of shipping.
Allow 14 days for delivery from the date that we receive your payment.
CRD Merchandise is copy righted and may be sold exclusively by the CRD and supporting organizations.
Purchase by credit card option coming soon!